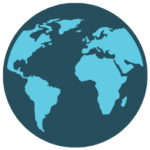 SSRCE Welcomes You!
The South Shore Regional Centre for Education is proud to welcome families from around the world.
Following NS Public Health guidelines for safe planning during the global pandemic, all international students arriving in Nova Scotia and expecting to attend a school within SSRCE, must notify SSRCE's International Services team. For the most up to date information on travel to NS, please visit: https://novascotia.ca/coronavirus/travel/
If you would like to register your student in an SSRCE school, please complete this application form and a member of the team will contact you to provide further information and next steps.
IMPORTANT: PLEASE CONTACT SSRCE BEFORE GOING TO A SCHOOL. ONE OF THE FOLLOWING STAFF MEMBERS WILL BE HAPPY TO HELP YOU. Please contact Tracey Cook at 902-541-3047 or tcook@ssrce.ca or Steven McGill at 902-521-8092 or mcgills@ssrce.ca.