On Wednesday, May 26, 2023, one individual student and one pair from SSRCE were recognized at the Lieutenant Governor's Respectful Citizenship Award Ceremony. All recipients were nominated for creating safe and inclusive spaces in schools and communities.
The ceremony took place at Paul O'Regan Hall, Halifax Central Library and was followed by a reception.
Each year, the Department of Education and Early Childhood Development administers the Respectful Citizenship Award. A Selection Committee representing the education system in Nova Scotia reviews all nomination packages submitted by schools across the province.
2023 SSRCE Lieutenant Governor's Respectful Citizenship Award Recipients: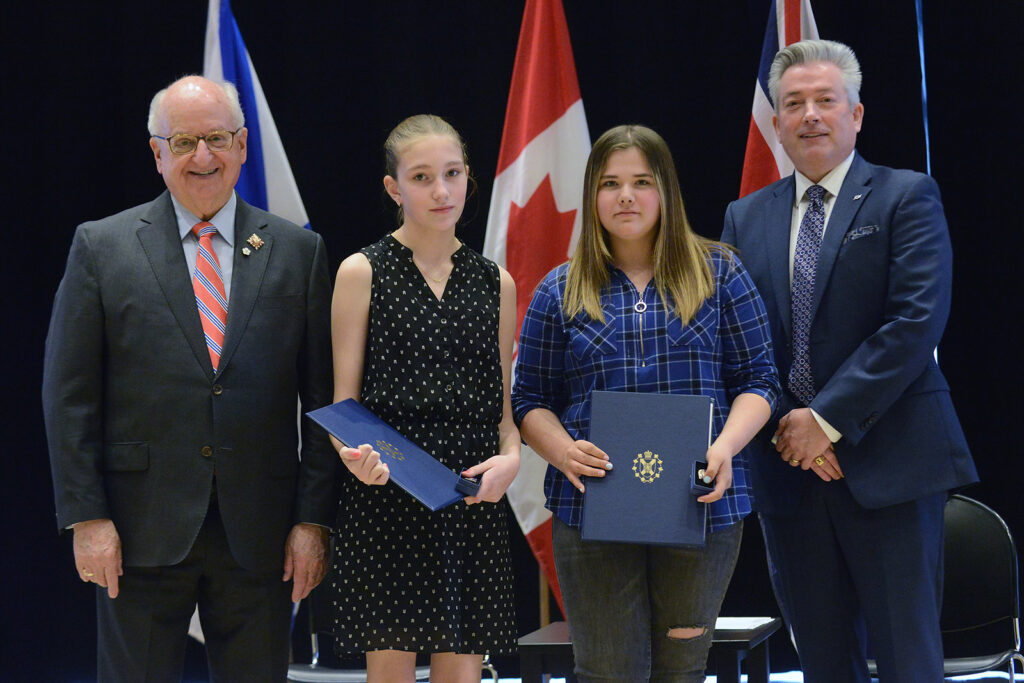 Holly LeBlanc and Skyler Forrest-Mailman from North Queens Community School are mentoring Indigenous elementary students in grades three through six to promote inclusivity, positive peer relationships and Mi'kmaw culture. Supported by their middle school mentors, elementary students are connecting with Wildcat Community and are gaining confidence in sharing their Mi'kmaw language and culture with the school community. As youth mentors, Holly and Skyler led a school wide vocabulary challenge during Mi'kmaq History month which sparked interest in Mi'kmaw language throughout the school. They have also travelled to other schools within the SSRCE to drum and sing and in so doing have inspired the creation of Indigenous Youth groups in other schools. Congratulations to these youth mentors who are deserving of the Lieutenant Governor's Respectful Citizenship Award.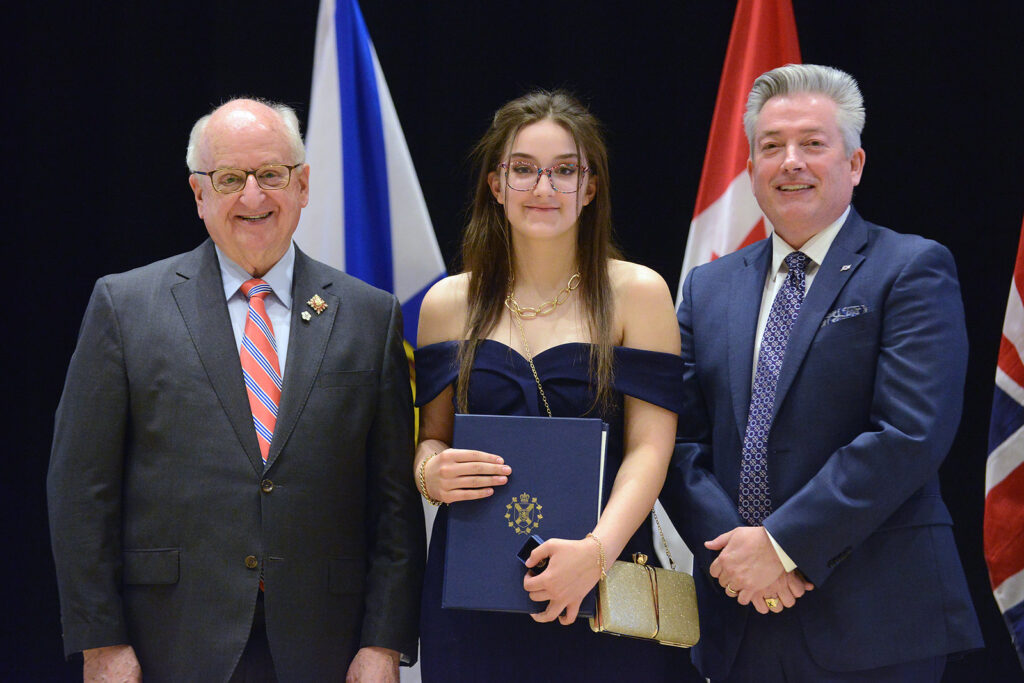 Jayden Porter, a grade 7 student at Hebbville Academy, raised $2,000 from her candle business to contribute multiple essential items to each of the forty hampers in the Holiday Hamper Drive; and sixteen adult stockings for Souls Harbour Rescue Mission. Jayden started her handmade candle-making business, Weekend Wax, at the age of 12 to help others. Jayden demonstrates leadership and strong community connection. Her strong ambition to help others and to support the community has motivated other students in the community. As a result, Jayden is deserving of the Lieutenant Governor's Respectful Citizenship Award.