The 2017 Regional Science Fair was held on Thursday, April 6, 2017 at the Lunenburg County Lifestyle Centre with 48 projects on display. The Science Fair is open to any students from grades 6-12 who have taken part in the development of a science fair project.
Here are the results:
"Team South Shore" will be representing the South Shore at the Canada-Wide Science Festival in Regina, Saskatchewan from May 18 – 20.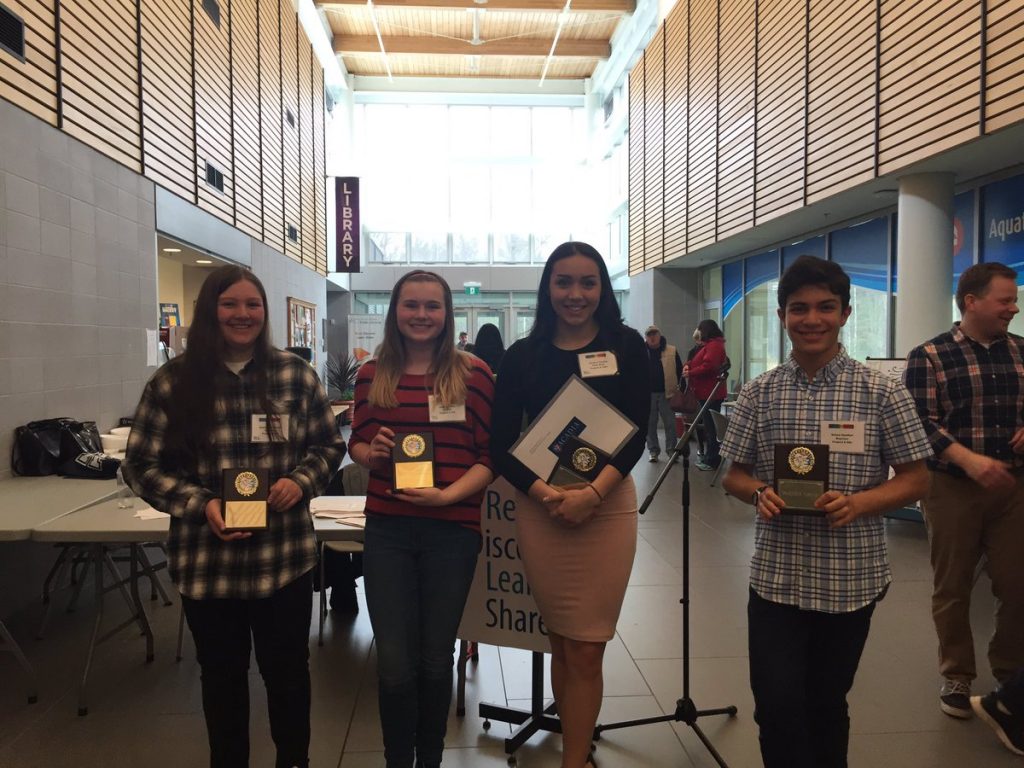 Team South Shore: Amber Barkhouse, Grade 9 BCS; Stella Bowles, Grade 8 BJSHS; Jessica Vaszily, Grade 12 PVEC; & Soheil Ghaffari, Grade 9 BCS
Congratulations to all students who participated! Well done.